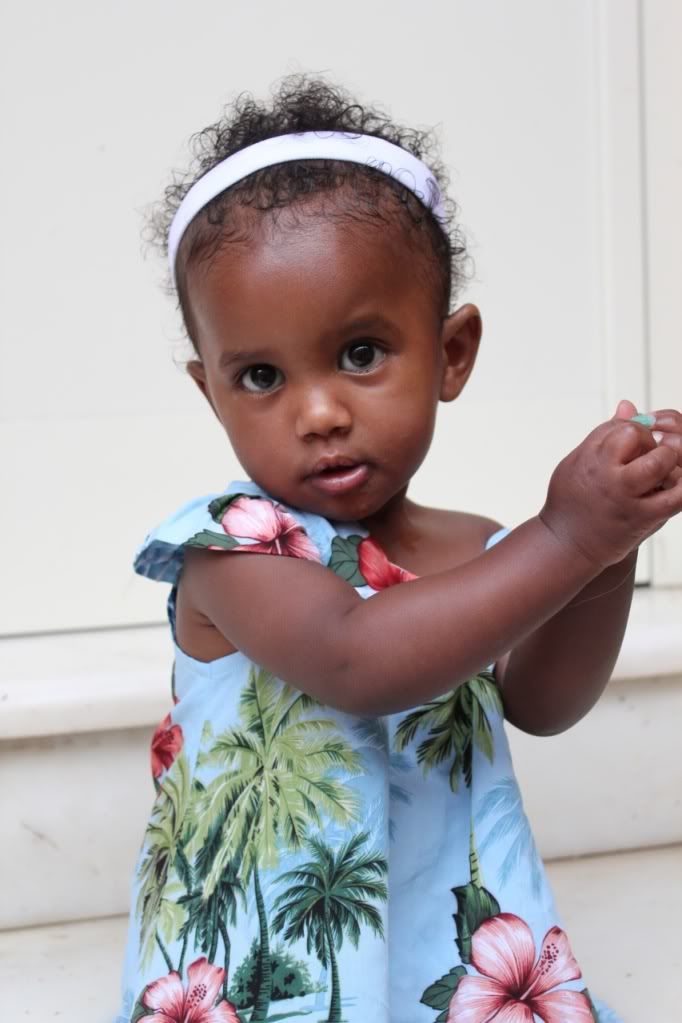 Our Beautiful Princess
The past two weeks have been the most exhausting days of my life. Rushing to make travel arrangements and preparations for our time away from Brevig started the craziness. Then came the ridiculously long airplane rides as we crossed 12 time zones to finally welcome Tizita into our family.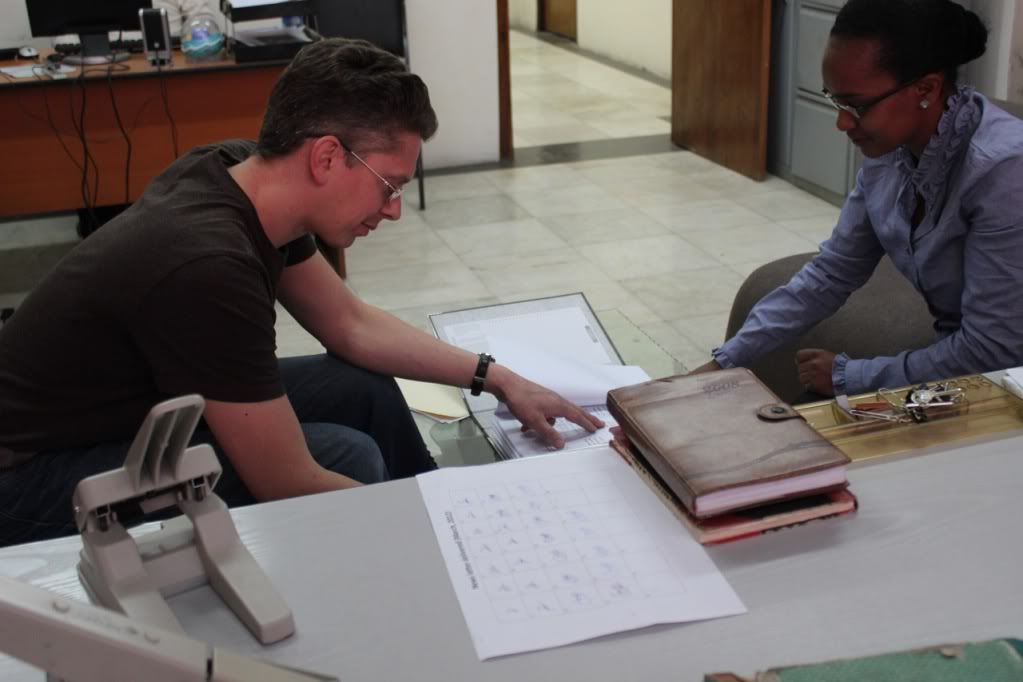 Some final paperwork at the CWA office in Addis
The day after we arrived, it was time to pick up our baby girl. Before going to Acacia Village, we had just a little more paperwork to do. The paperwork for international adoption is extensive and overwhelming. I am thankful for agencies such as Christian World Adoption that guide you through each step to ensure you don't miss any little detail.
Saying goodbye at Acacia Village
Here are just a few of the staff members and volunteers at the amazing Acacia Village facility. The children are happy and well cared for both physically and emotionally. Tizita's nanny (not pictured) prayed over her before we left, asking for God's hand and protection in her life as well as patience and wisdom for us as her parents.
Everyone is smitten with Tizita.
These are a couple of the ladies who worked at the guest house where we were staying. Is it just me or are Ethiopian women exceptionally beautiful?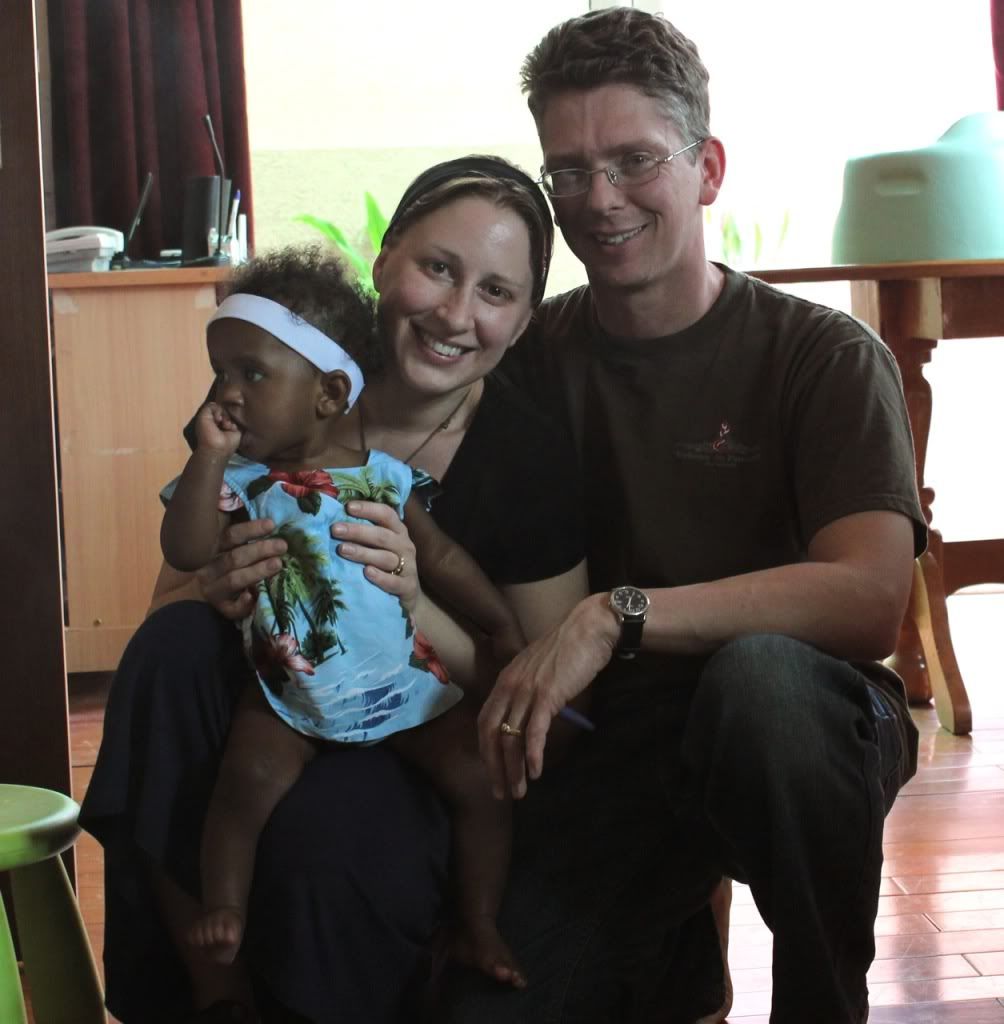 We had an appointment at the US embassy on Wednesday, had our gigantic stack of paperwork stamped and approved in a matter of a minute and were done, done, done with all that headache. Well, actually there's more to do but I will choose to ignore that for just another day or two.
On Friday night we turned around to tackle the grueling 15 hour flight back from Addis Ababa to Washington D.C. via Rome. We spent a couple nights in D.C. recovering from that flight. By Monday I was beginning to wonder if we'd ever make it home.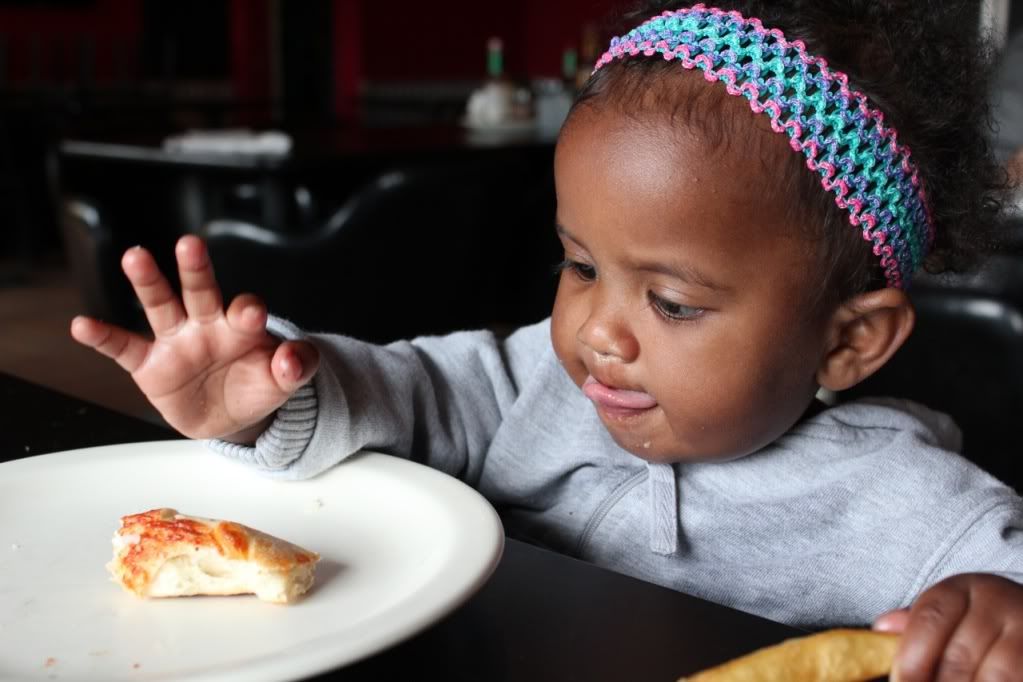 At Airport Pizza in Nome and almost home!
But at last we did get through the next few flights. Hey, I just noticed we were in Rome and Nome and home in just a matter of a few days. Cool.
Brother and Sister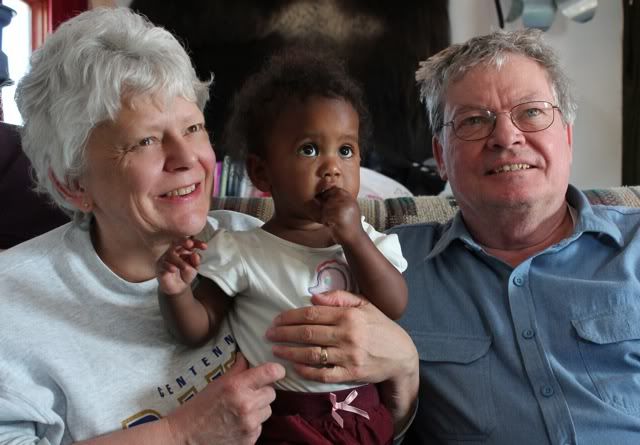 Tizita meets her grandparents
C.O.'s folks, Mac and Mary stayed with Harold while we were away. We can't thank them enough for giving us the peace of mind knowing that Harold was in good hands. The day we came home they decorated the house with streamers and balloons and baked a cake to help welcome Tizita.
We have many very special memories of the whole experience. But the best part of all is just beginning!
~AnnMarie