Getting emergency(ish) medical care can difficult in rural Alaska because of the cost, the possibility of poor flying conditions for air transportation and the logistics of booking flights. Throughout our time in Brevig, we have been fortunate enough to avoid any last minute medical issues. That
was
until a couple weeks ago. We only had Tizita home for a few days when we noticed a large lump had formed on her jaw.
We called one of the PAs in town to come down and take a look right away. After examining Tizita, our PA made an appointment for us at the hospital in Nome. C.O. and Tizita took a trip into Nome the very next day. Though the pediatrician wasn't sure what it was exactly, all the scary stuff was ruled out. The doctor's best guess was that it was an infection. Tizita was put on antibiotics and we were told to wait a week to let the medicine do it's job.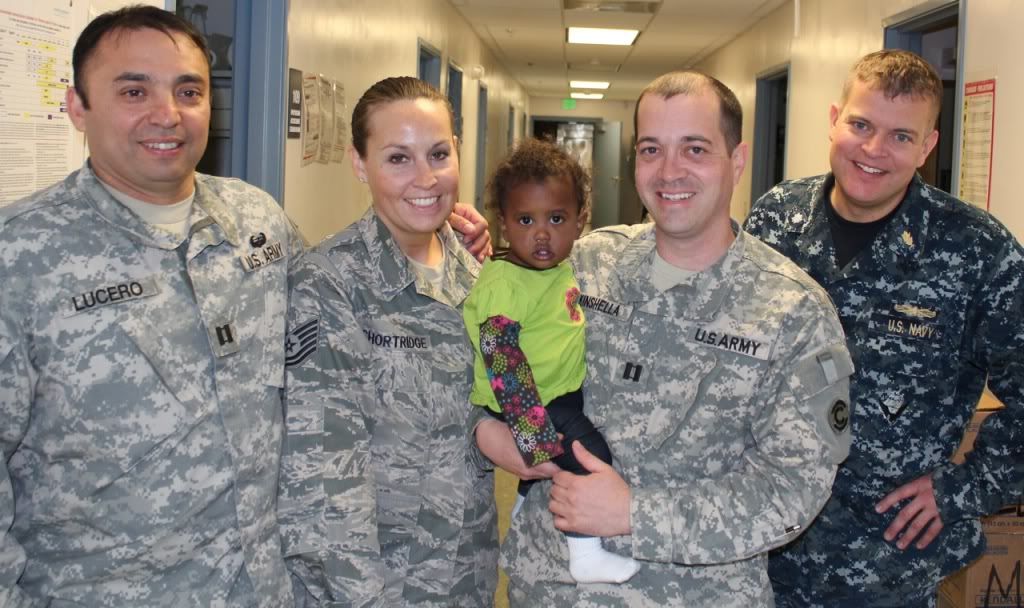 Despite the medicine, nothing changed for the next week. We were contemplating our next move when these military folks arrived. A team of medical professionals including doctors, nurses, dentists, optometrists and a veterinarian came as a part of
Operation Arctic Care
to tend to the needs of people in Brevig Mission. We had met some of the team informally as they arrived to set up camp at the school. The doctors noticed the problem with Tizita's face immediately but we set up an appointment to see them officially later in the week.
About that time the lump started getting larger, the skin started turning red and it was obviously bothering her. The military doctors said she needed to get to Anchorage right away to have it operated on. C.O. made airline reservations, arranged for Harold to stay with
our friends
and was down to Anchorage in a matter of hours.
I happened to be in Anchorage already for a job interview when C.O. and Tizita arrived. I picked them up at the airport in the evening and we went straight to the ER at
Providence Medical Center
. We were checked in sometime after 11 p.m. which was the beginning of a very, very long night.
The first thing to deal with was getting an IV line in Tizita. She apparently has very small veins that are hard to reach. She was stuck and poked by a three nurses quite a few times before they were finally able to get a vein. It took well over an hour and it involved wrapping her up like a mummy in this sheet and three of us holding her down. It. Was. Awful.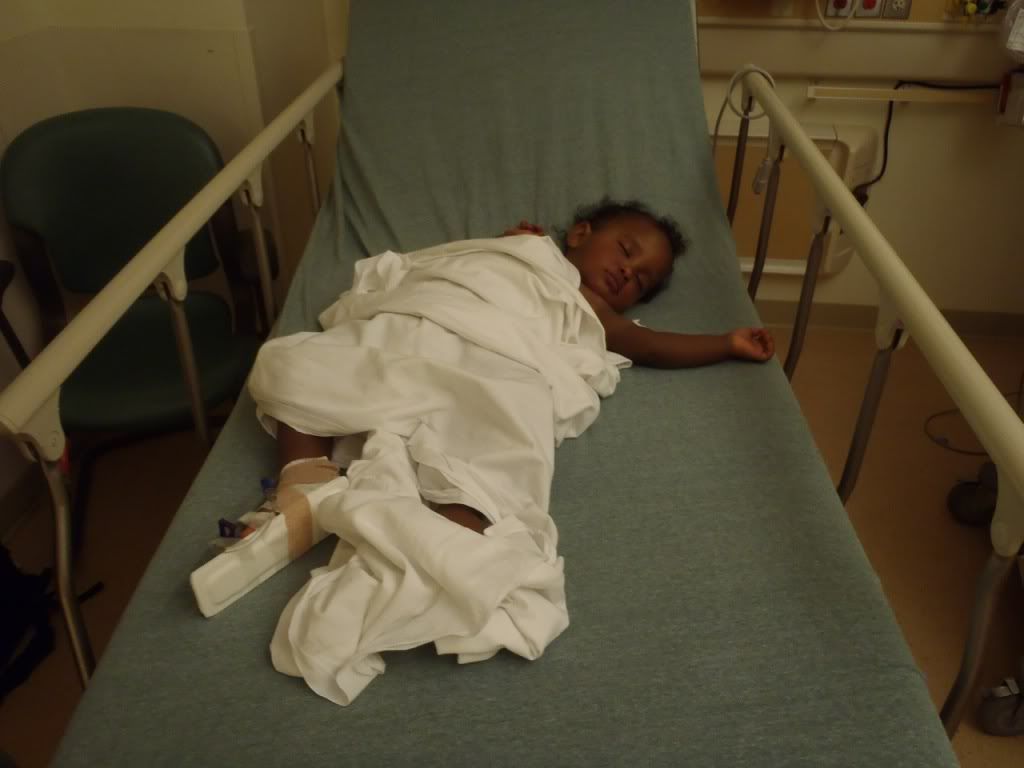 Sunday morning Tizita went into surgery to have the abscess drained. The doctors in Nome were right, it was just an infection. The problem was that it was so hard that the antibiotics couldn't reach it. So, surgery was the only option.
I had gone home by this point to get back to work and take care of Harold. The Arctic Care Team was still in Brevig when I got back to Brevig and were anxious to hear about Tizita. The sincerity of all the medical folks was touching. The even asked to see her one more time before they left.
We had only had Tizita for nine days when she had this problem and was then gone for the next six as she recovered in Anchorage. Our time apart was very difficult, the flights were expensive and the whole ordeal was taxing on our family. This is another reason why
it is time for us to move
out of rural Alaska. Having easy access to medical care will be a huge relief.
But in the mean time, we couldn't have been more pleased with the quality of care and the kindness shown to us by the staff at the Brevig Mission Clinic, by the military doctors and nurses with Operation Arctic Care and by the amazing staff at Providence. Thank God for all these wonderful people!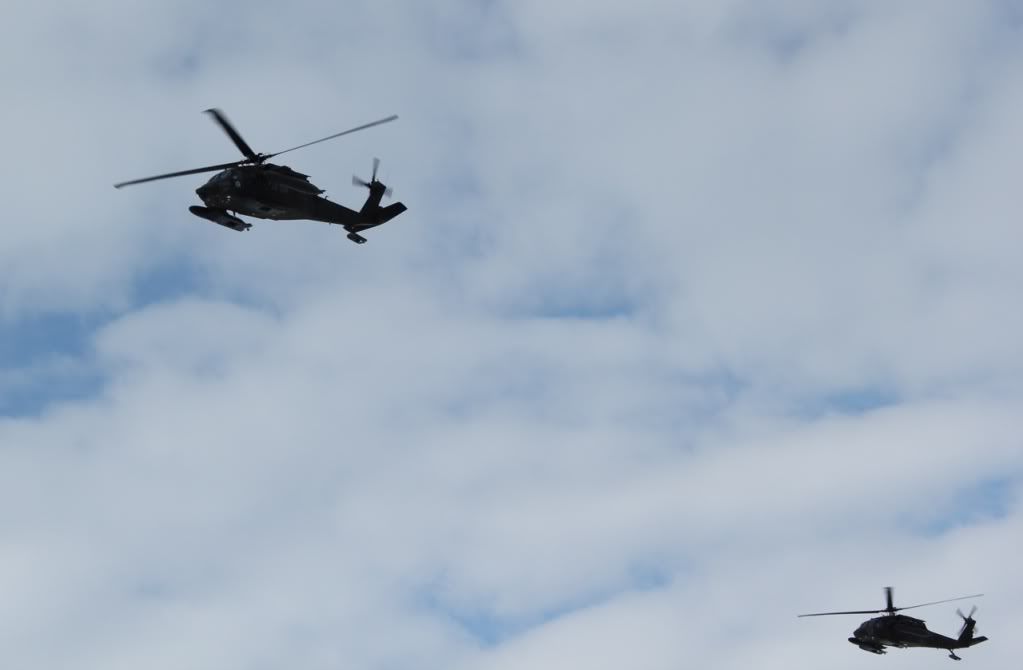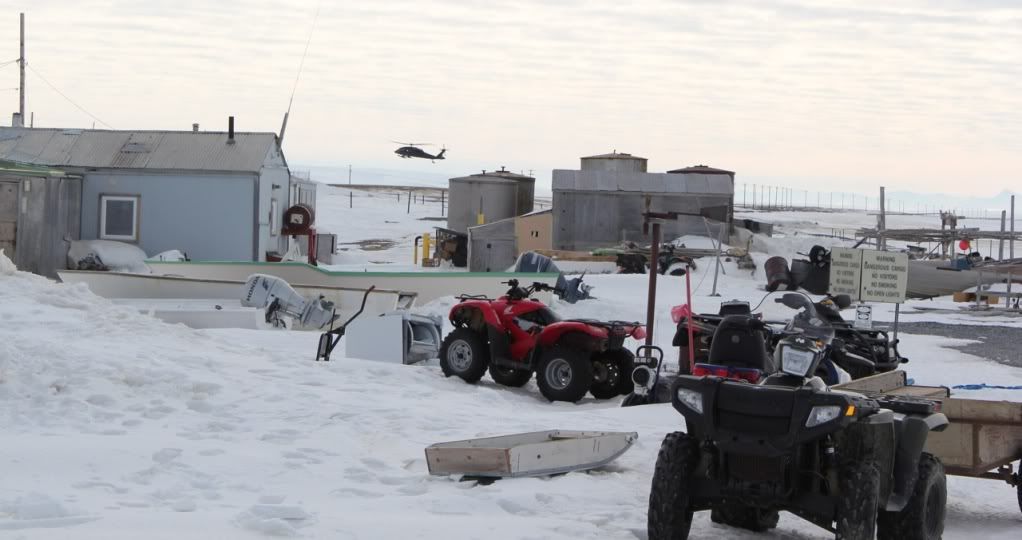 The last day the Arctic Care folks were in town, the Black Hawk helicopters flew over our house to pick them up and take them home. Tizita and C.O. ran outside to take photos and wave their goodbyes.
~AnnMarie