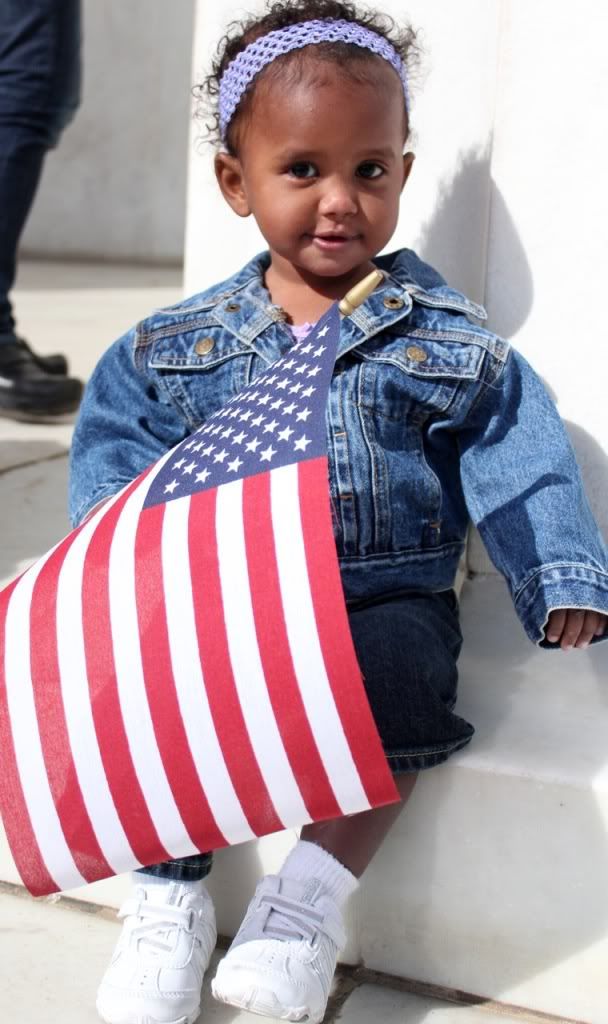 On Saturday, March 31st America became a richer place when Tizita was granted her US citizenship.
The type of immigration visa issued to Tizita allowed her to become a citizen as soon as she was on American soil.

We opted to have a two day lay over in Washington D.C. on our way back to Alaska to recover from the transatlantic flight. There was really only on thing to do with this opportunity: buy a little American flag, visit a few monuments and celebrate her citizenship properly.


Welcome to America kid.