Once again we are thankful to have received photos of Tizita growing and thriving at Acacia Village. Today's batch was tons of fun.
She now has four teeth! Two on top and two on the bottom.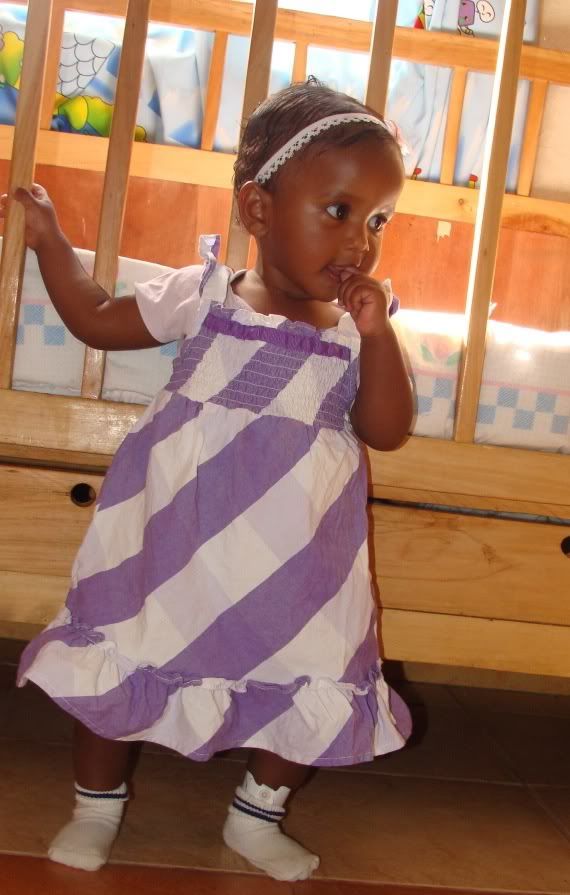 She looks so strong and about ready to take off on her own two feet.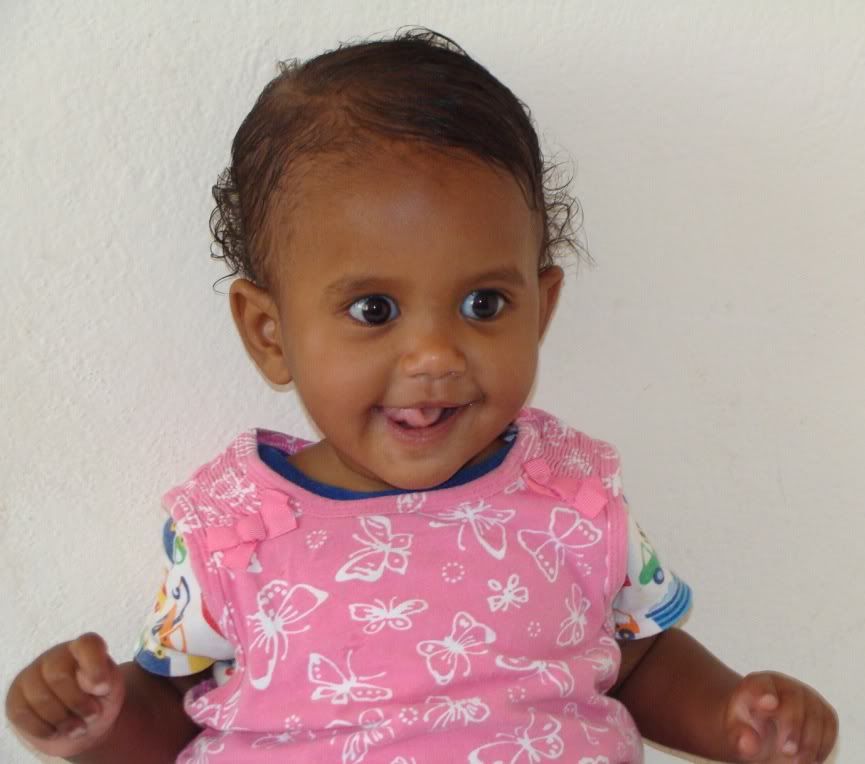 Some of her facial expressions are great. I anxious to experience more of them first hand.
As for the business end of the adoption, we received an e-mail from the United States embassy yesterday notifying us that our paperwork had arrived at their office. They said we must wait five business days before contacting them about the status of our case. We should know more about our case sometime next week.
Our hope and prayer is that our next contact with the embassy will be a positive one. There's always the chance they will ask for more information or will find something wrong with our paperwork BUT if all goes well, we could be on our way back to Ethiopia in about three weeks. This is the best case scenario and we pray it is in God's plan for her to be home sooner rather than later.
Thank you everyone for your support and prayers! It means so much to us. Tizita will be part of an amazing network of loving, generous people.
~AnnMarie