The news was all over facebook: Brevig Mission Traditional Council had received a grant for the Harlem All Star basketball team to come right here to Brevig. Everyone kept calling them the Harlem Globetrotters, which they weren't, but it was in the same vein anyway.
We eventually learned the whole story of the
The Harlem All Stars.
The team and it's program was started by
Meadowlark Lemon
. Jeffrey Moore (pictured below) is the grandson of an official Globetrotter as well. So I guess you could say they had strong ties to the famous Globetrotter team.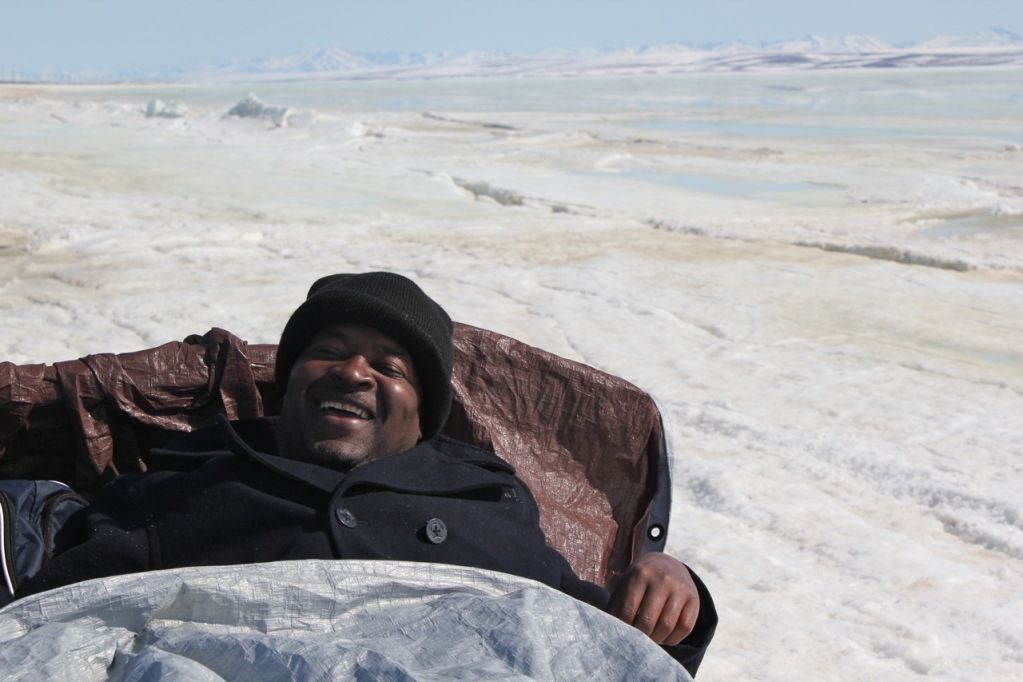 The team flew to Nome, then drove the Nome - Teller highway to Teller where they hopped in a basket sleds pulled by snow machines, they wrapped up in tarps, then drove eight miles across the sea ice to Brevig Mission. I could see them coming from our kitchen window so I popped out to greet them.
The whole operation didn't seem organized as well as it could of been. One
slight
oversight was a plan for feeding these guys three meals a day. So, the first morning they were around we invited them over for breakfast. Harold and Tizita were a little shy of our visitors at first but they eventually warmed up to them. Harold brought out his boxing gloves which helped break the ice.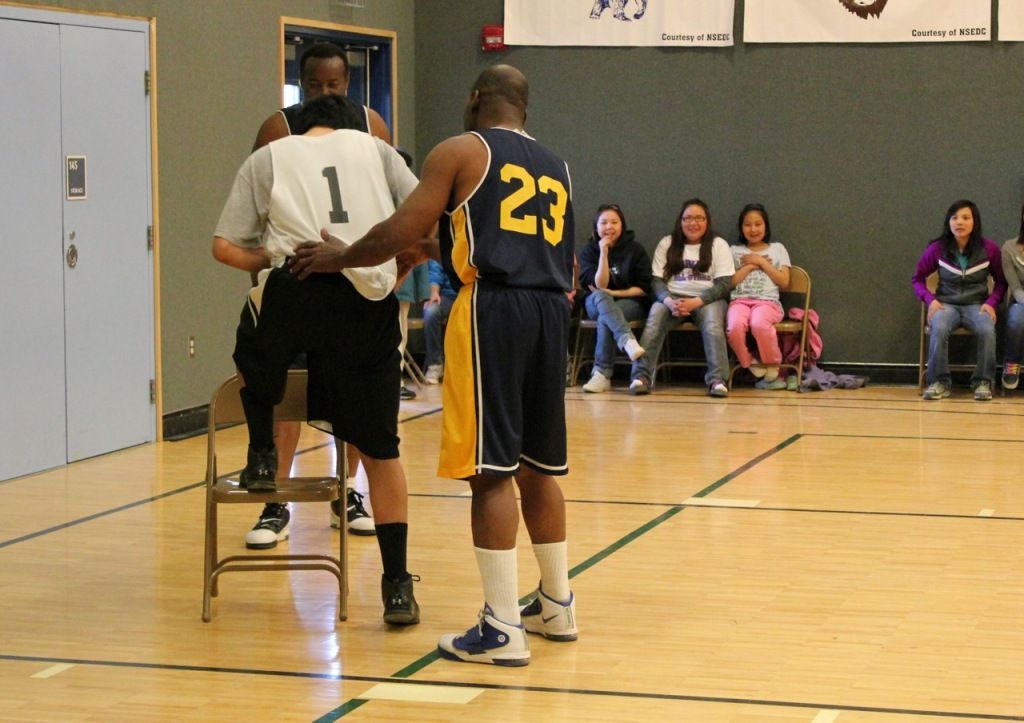 The All Stars did a couple
shows
games over the weekend.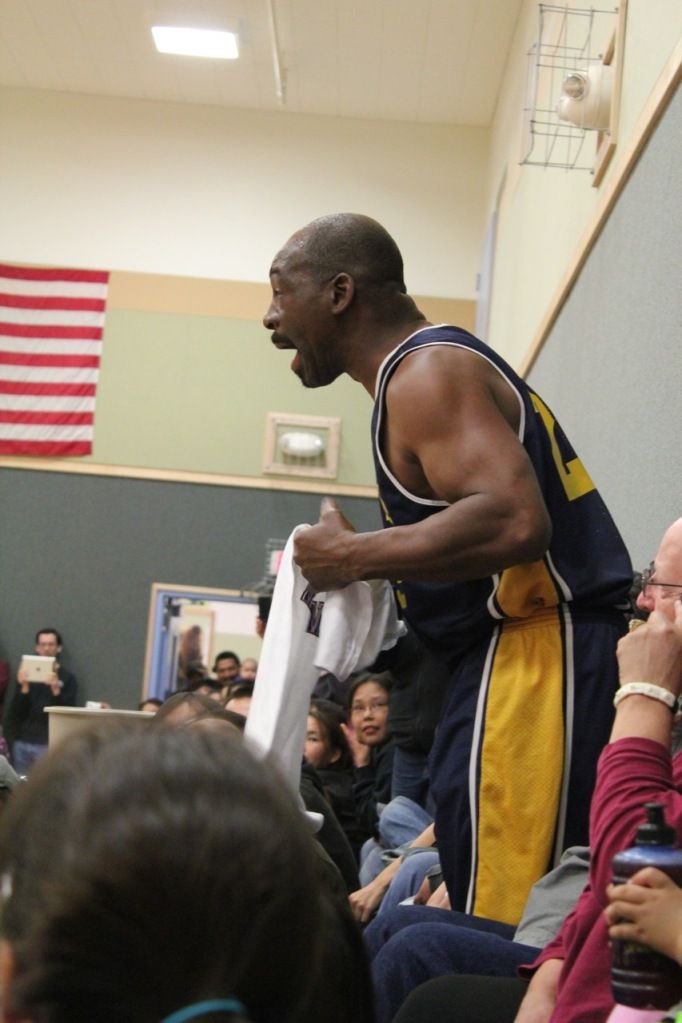 There was quite a bit of shenanigans,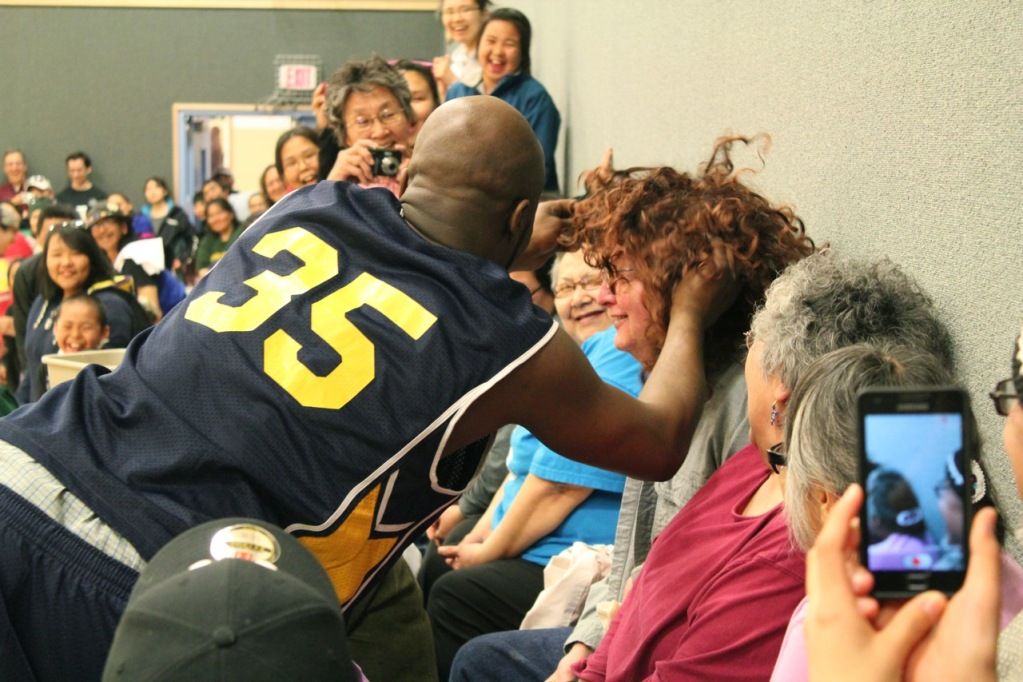 some audience participation and a whole lot of fun had by everyone.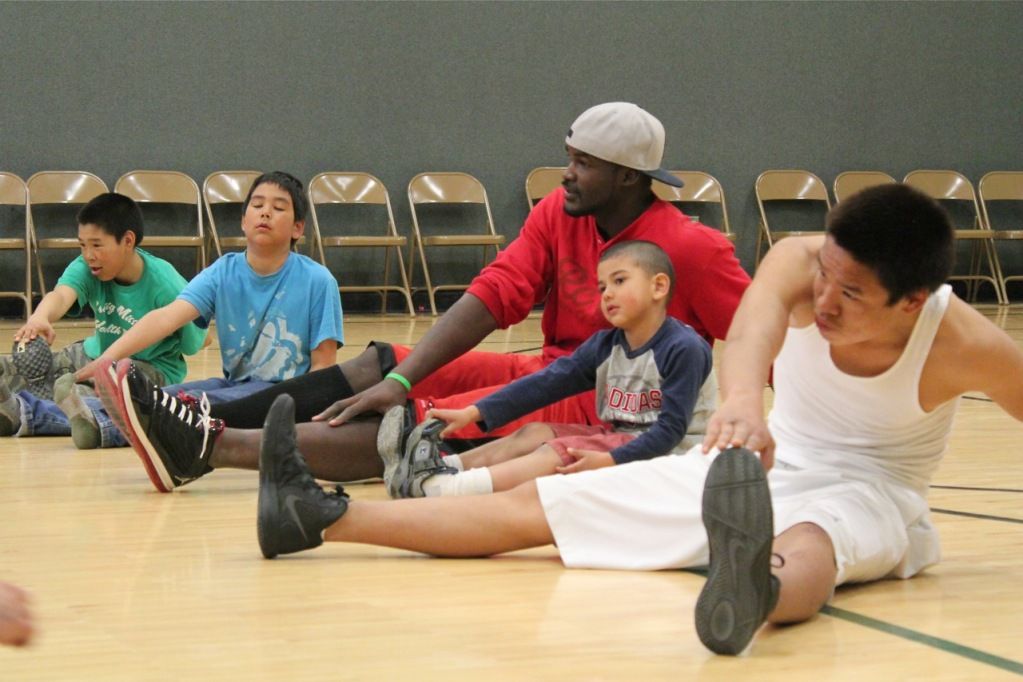 On Saturday afternoon the team held a basketball clinic for the kids and youth. Harold was a little young for it but was allowed to join in. Dante took Harold under his wing and helped him along with the exercises and drills. It was very sweet to see.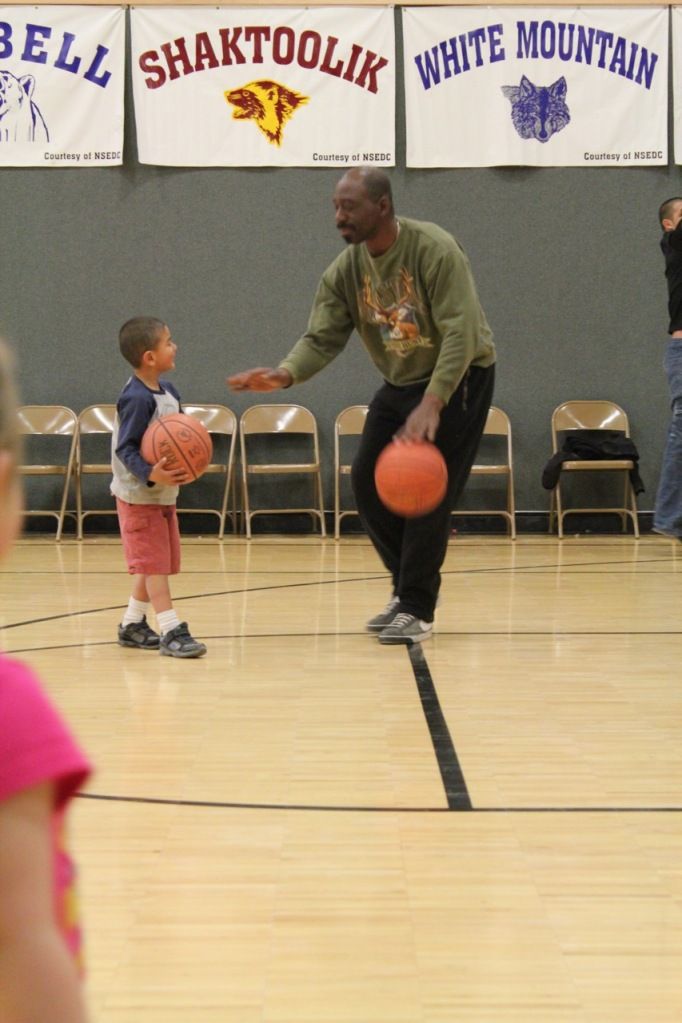 Though they weren't quite the Globetrotters, it was still pretty cool to have this team in town. All the kids in town treated them like celebrities. The Harlem All Stars did ball tricks, put on a silly show and even entered the gym to Sweet Georgia Brown. What more could you ask for out here at the edge of the Earth?
~AnnMarie