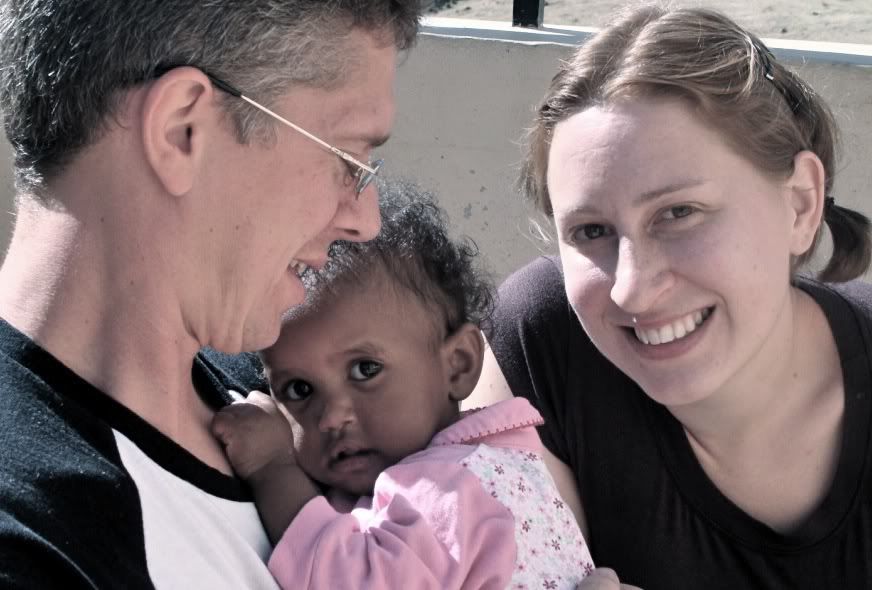 We opened our e-mail from the US embassy sometime before midnight on Wednesday. They informed us that our case was approved and we were free to set up an appointment with them to finalize Tizita's immigration paperwork.
Since leaving her in January, each day has felt emotionally heavier and heavier in anticipation of this very e-mail and for the moment when we would be together as a family.
For the past two days we've been busy making arrangements. Our flights are booked but we still have much to do and loose ends to tie up before we leave. It's a bit stressful but I'll take it knowing our prize at the end of this journey.
Our Schedule:
March 22 - Depart Brevig Mission
March 24-25 - Washington D.C. shopping for baby supplies and donations
March 26 - Arrive in Addis Ababa, Ethiopia
March 27 - Tizita's Gotcha-Day and Meetings with our adoption agency.
March 28 - Embassy Appointment
March 30 - Leave Ethiopia
April 3 - Return to Brevig Mission with Tizita, Harold becomes a big brother
Despite our great joy, I also feel the frustration of some dear families who are still waiting to hear their bit of good news.
The Olfert Family
,
The Boughner Family
,
The Baxter Family
,
The Cotton Family
and
The Griffin Family
are all on my mind today and every day. I pray that the Lord will give them strength and peace to make it through until their children are on their way home.
"O LORD, you hear the desire of the afflicted;
you will strengthen their heart; you will incline your ear
to do justice to the fatherless and the oppressed" Psalm 10:17-18a
No I would not give you false hope
On this strange and mournful day
But the mother and child reunion
Is only a moment away
~Paul Simon
~AnnMarie