Harold returned yesterday from six fun filled days
with his grandparents
. They traveled to Elim (150 miles southeast of here) to visit my brother John. Harold's time in Elim was packed with some pretty awesome life experiences and many memories.
When we first saw Harold waiting for us at the airstrip, he was proudly holding this box. He wrote the content's description "Harold's Madolin" on the outside himself.
Inside the box was this amazing gift from his musician uncle.
Harold is very, very proud of his new instrument. He was running around the house getting ready for bed last night, as he ran past his mandolin he stopped mid-stride, pointed at it and laughed a wild, crazed laugh.
Elim is a great place to catch crab. My brother and his friend keep an active crab pot for a good part of the winter. It's because of them that we've feasted on a great many crab the past few years.
During one of our daily phone calls Harold told me excitedly that he had "axed" the ice to help get the crab pots free.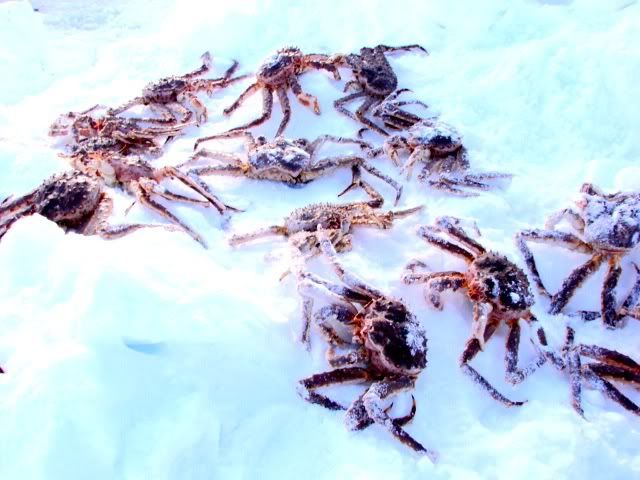 He also told me there were "18 crab inside!!!!"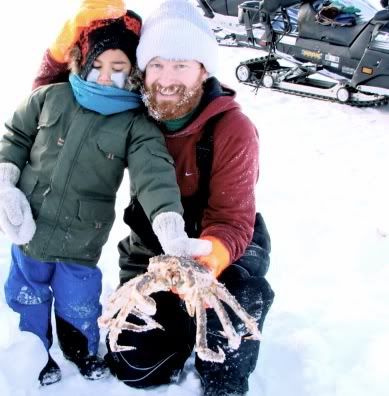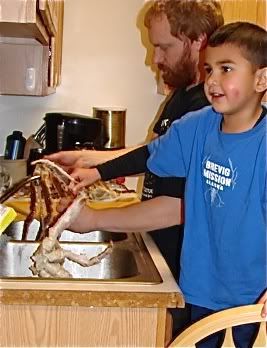 Oh the crabby memories they made.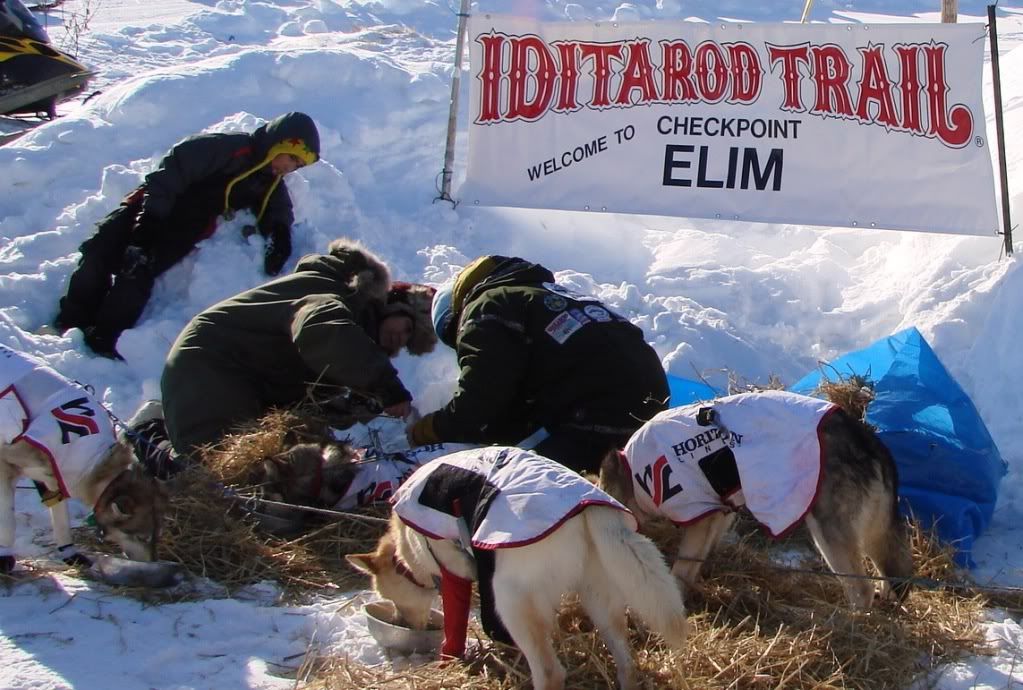 To add to all the excitement, the Iditarod mushers were coming through Elim during Harold's stay. Harold saw
Dallas Seavey
(this year's winner), Aliy Zirkle (second place finisher),
John Baker
(last year's champion) and a few other mushers pass through town.
Harold apparently became a Dallas Seavey fan and was hoping he would win. I asked if he was cheering for Aliy but he said, "Nah, I'm for the boy's team."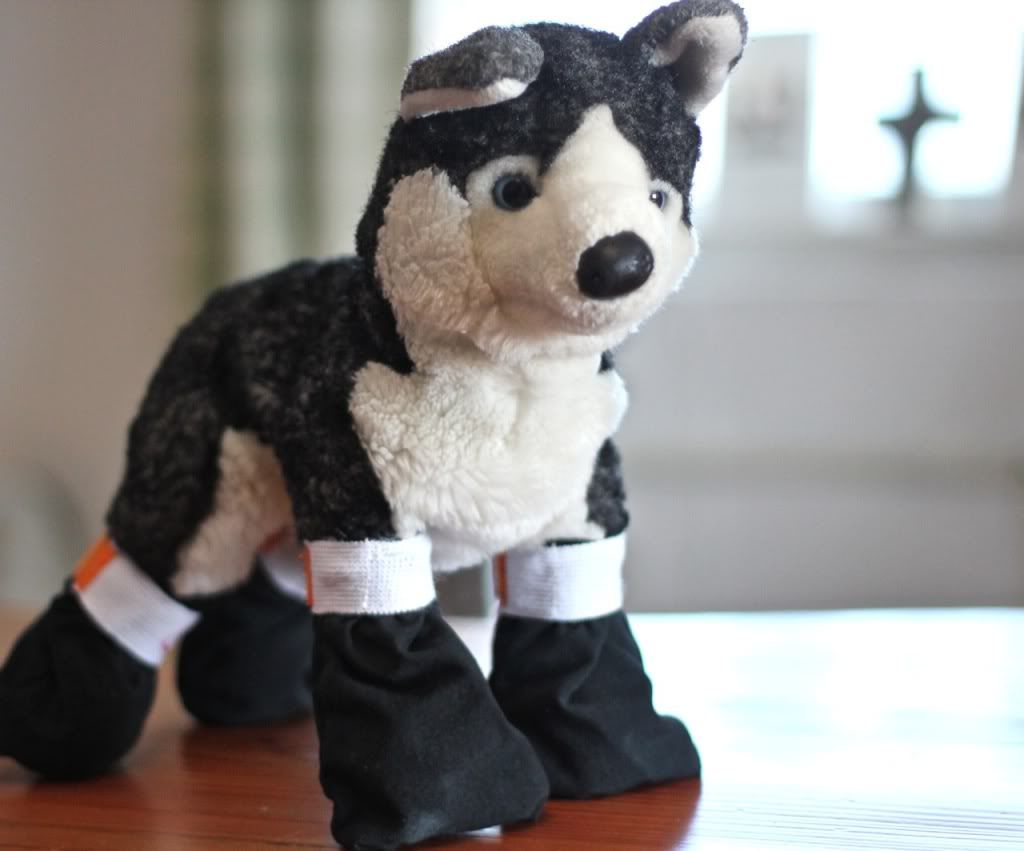 When John Baker was taking care of his dogs at the Elim check point, my dad asked him if Harold could have his dog's booties. Baker being the nice guy he is, said of course. We had to wash them to get rid of the sled dog poo (a souvenir I'm not as interested in having) then Harold's dog Bandit modeled how the booties are to be worn.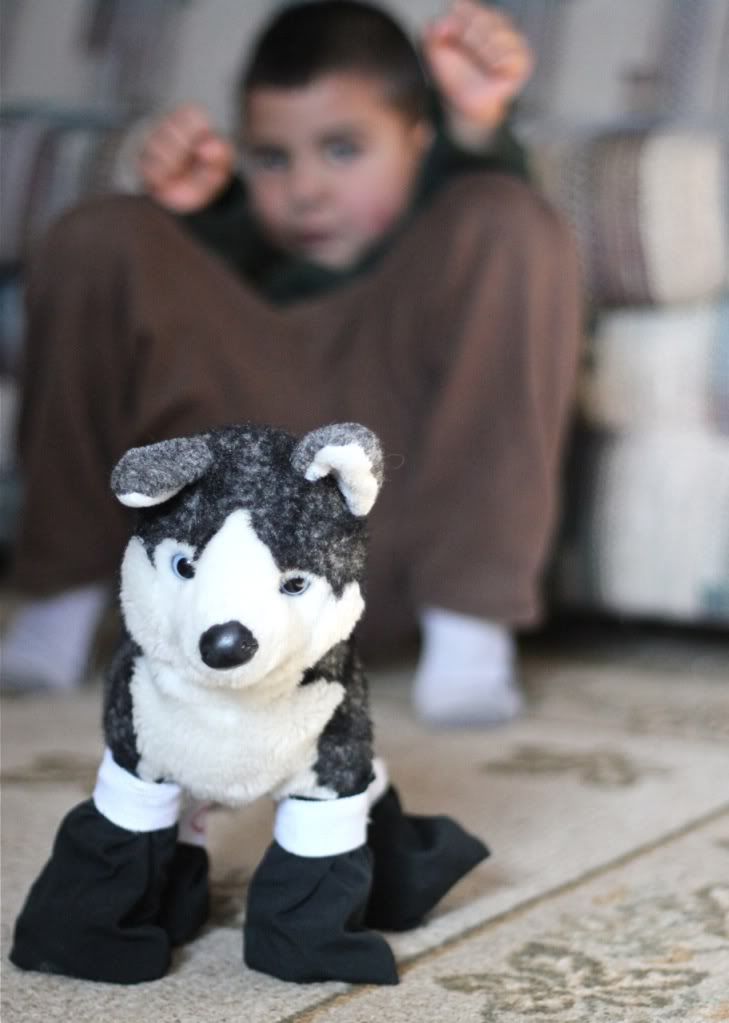 Now Harold and Bandit like to play dog mushers when ever they get the chance.
Harold returned from his trip a more worldly and knowledgeable person. I often look at him and marvel, "what a kid, what a kid."
~AnnMarie