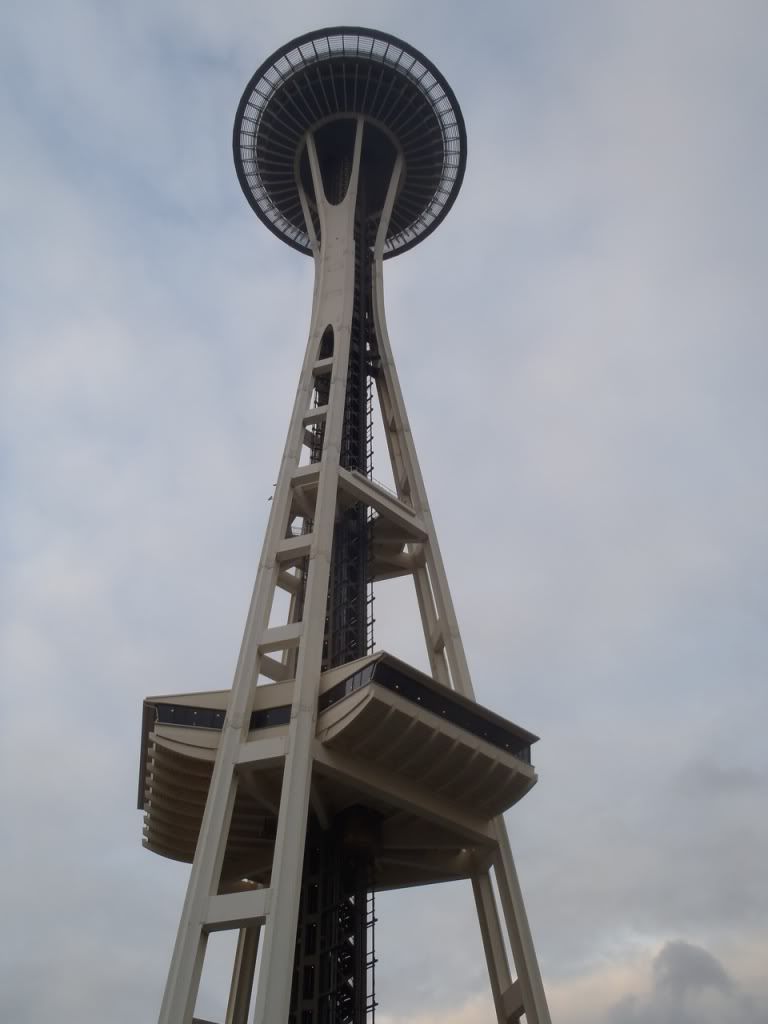 On our way to Ethiopia we spent two days in Seattle to break up the crazy long journey a little.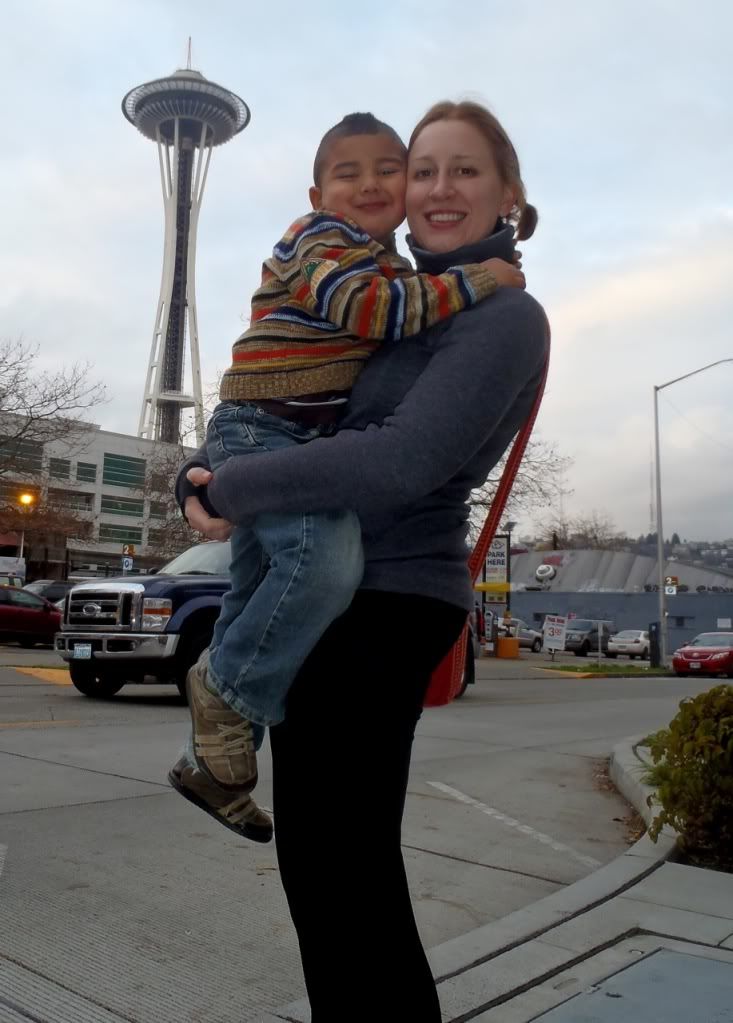 Of course we had to go to the top of the Space Needle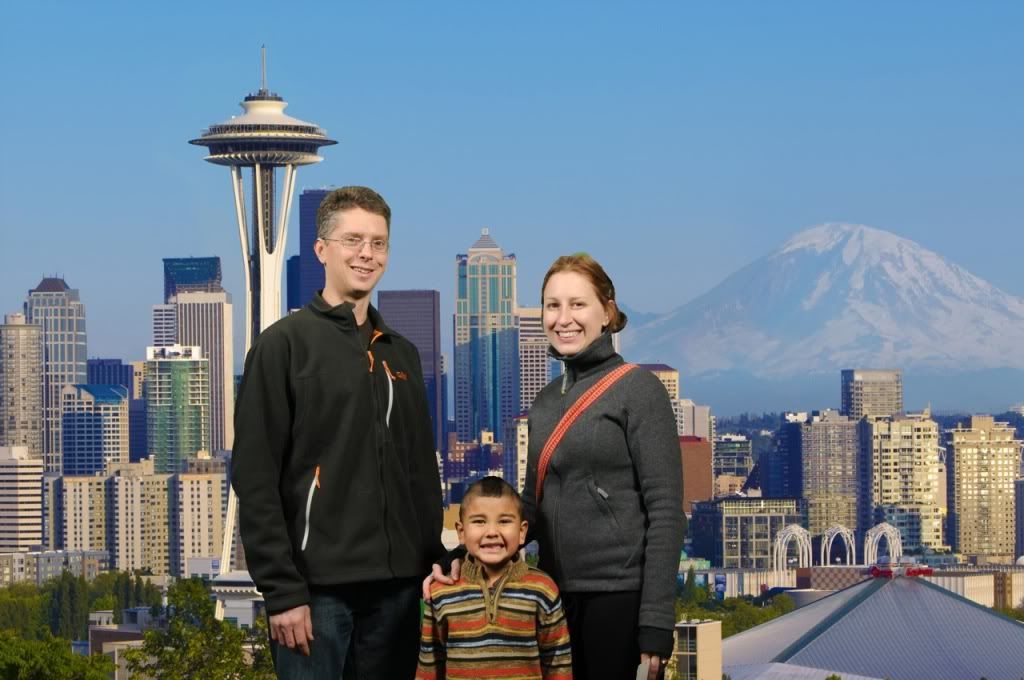 to get this wonderful green screened family photo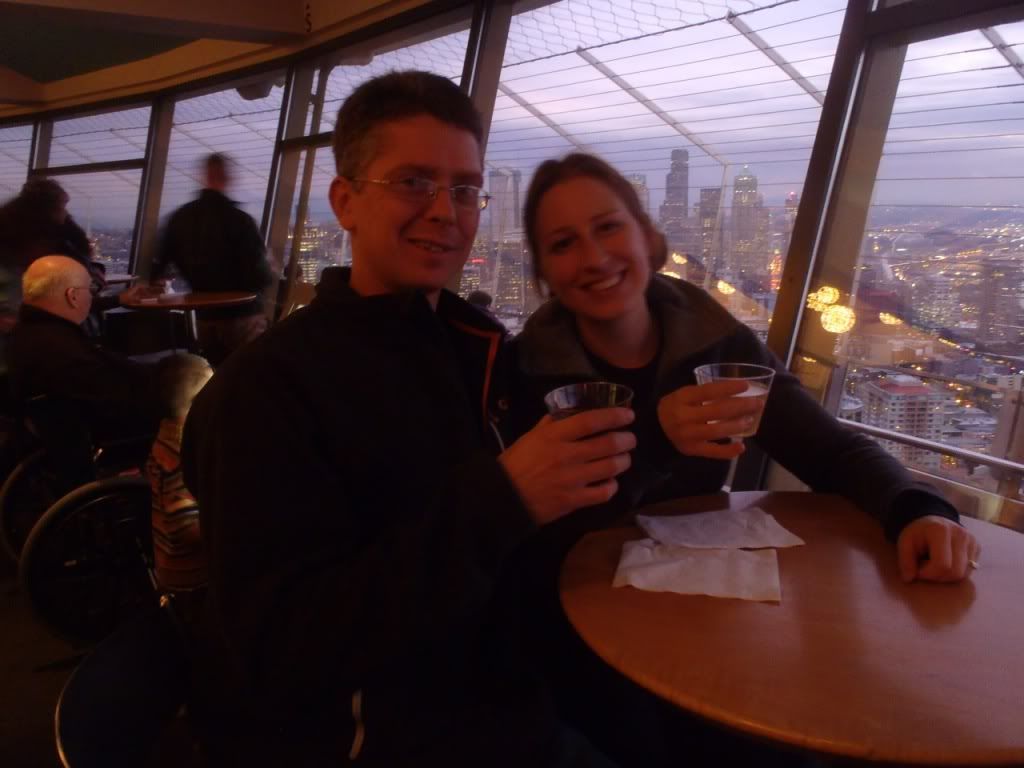 and drink overpriced wine in plastic cups.
Being Christmastime and all, Santa was chillin' at the Needle as well.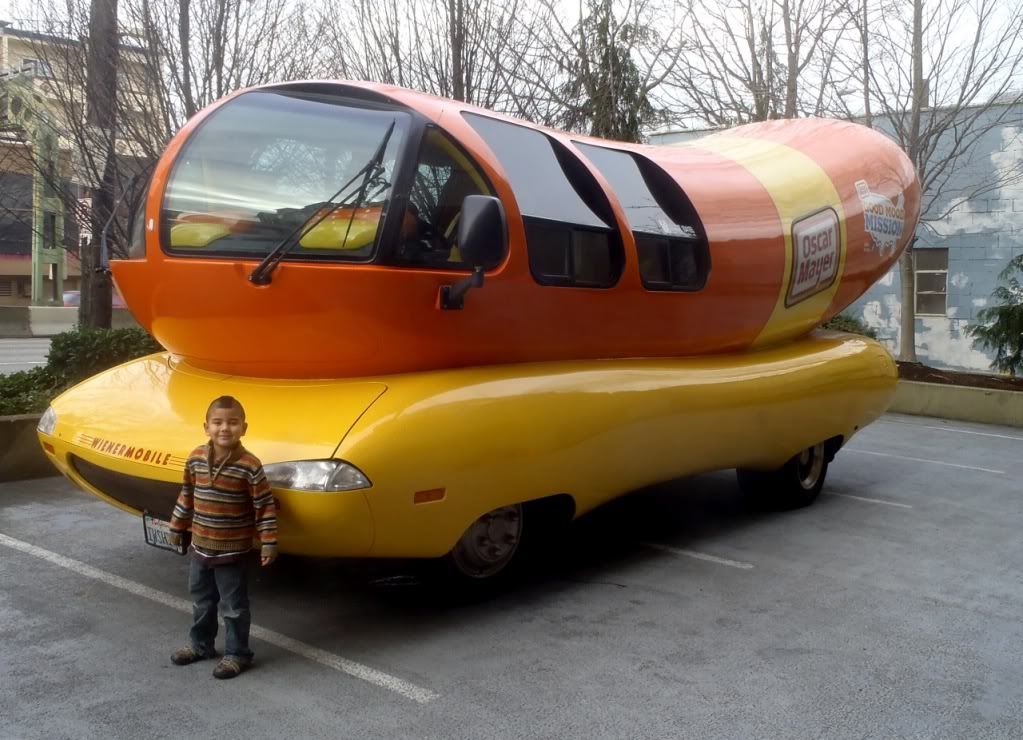 And then we saw the Oscar Meyer Weiner mobile, that was fun.