We arrived in Ethiopia well before our court date to adopt Tizita. We wanted a chance to see some of the amazing country we had heard so much about. Getting a taste of Ethiopia and it's culture will be very important in future conversations with Tizita about her birth country.
Day one of the tour began in Bahir Dar. We arrived by plane and were met by our local tour guide and driver. Throughout the journey we were impressed with the quality of our tour guides. They were knowledgeable, friendly, spoke excellent English and were truly enthusiastic about the information they shared with us.
Stop number one near Bahir Dar was the
Blue Nile Falls
.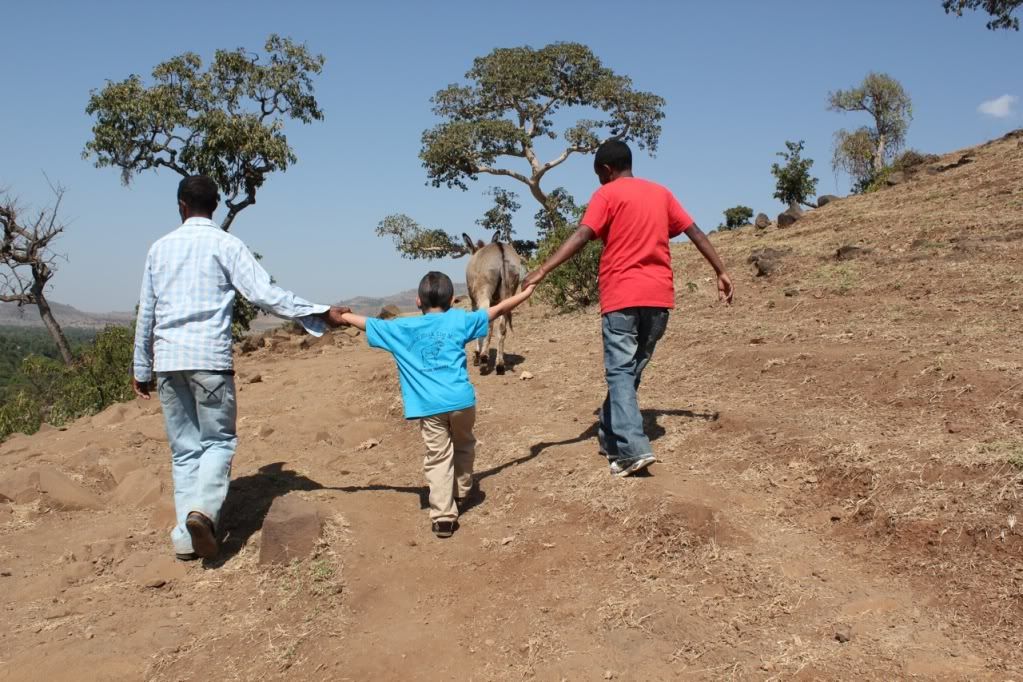 After a short hike, we rounded the bend and came upon this view.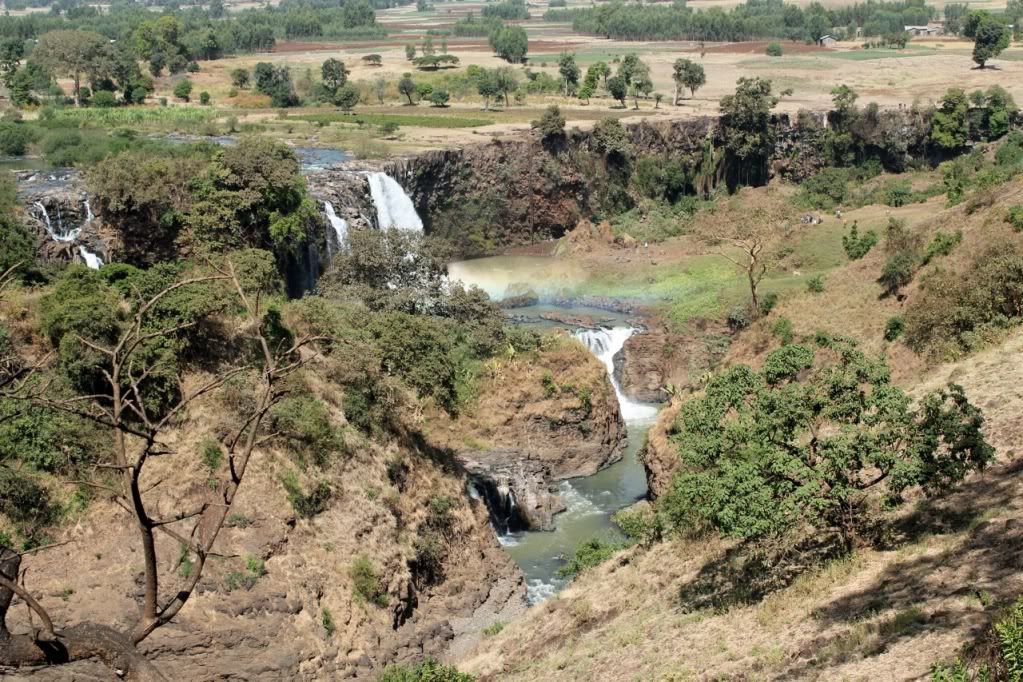 Once upon a time the
Blue Nile Falls
were even more impressive but due to a new hydro electric dam, the amount of water doing the actual falling has decreased. There's a lot of mixed emotions surrounding this but at any rate we found it a wonderful hike and a beautiful view.
I wonder if the cows appreciate the view?
Fisherman in a Papyrus Boat on Lake Tana
The following day we took a boat ride across
Lake Tana
to visit the
monasteries
that date back to the 14th century.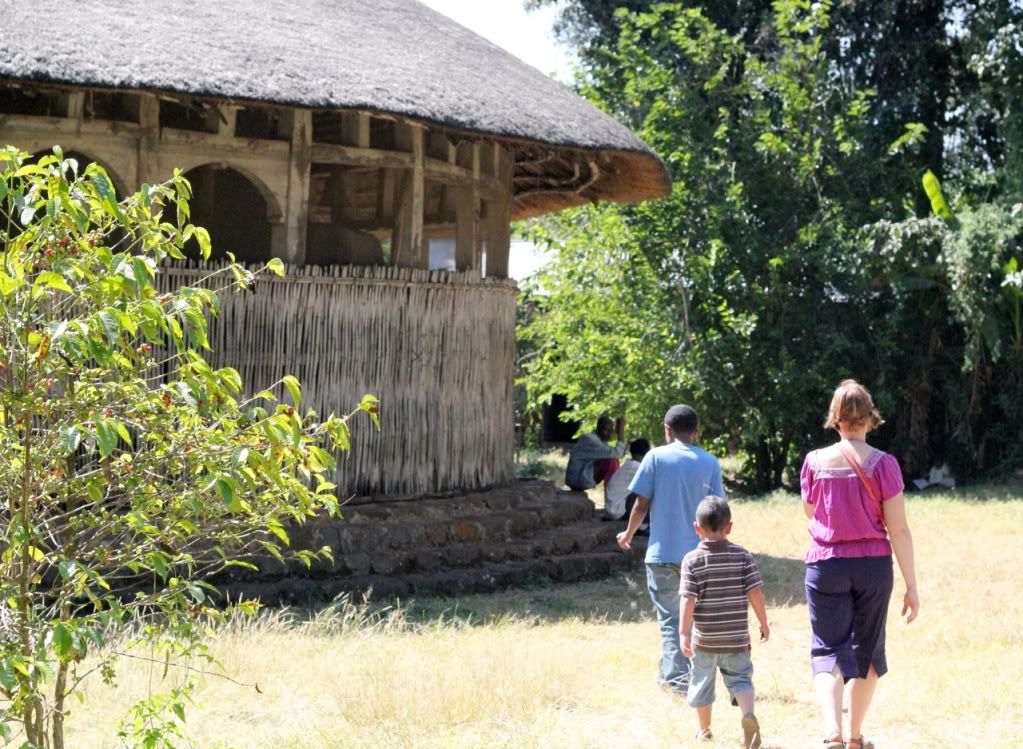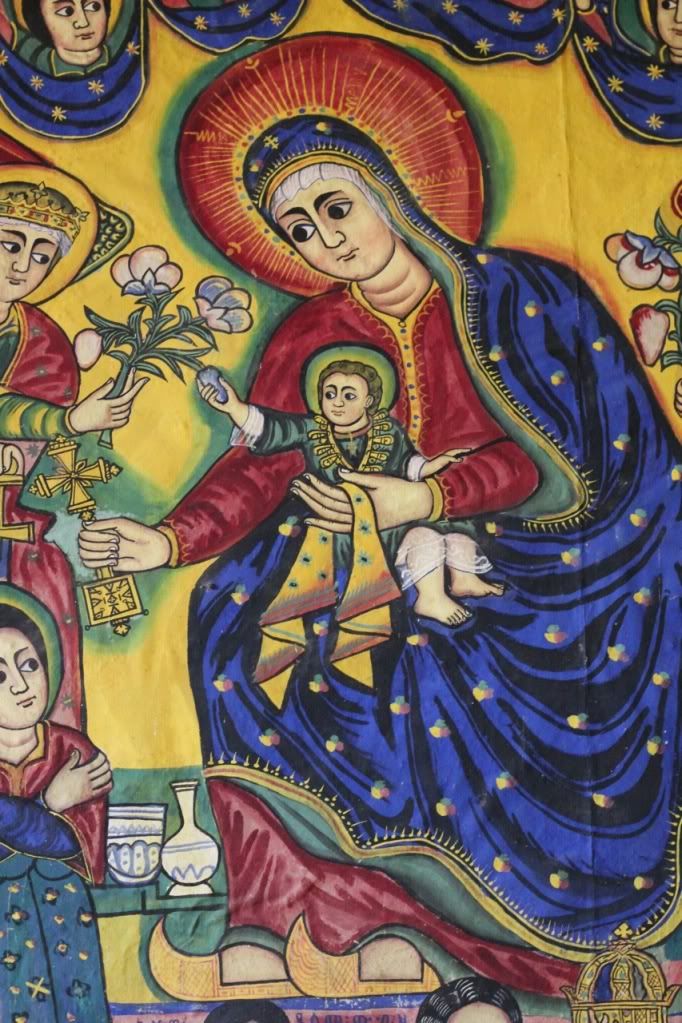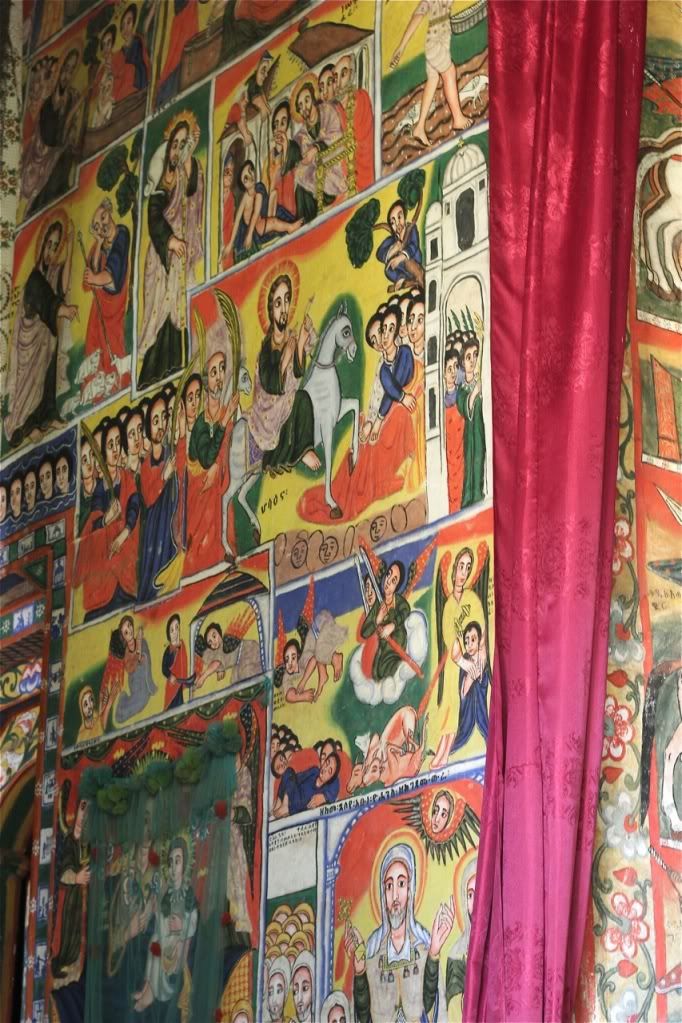 After our couple days in Bahir Dar, we drove 175 km (about 100 miles) to Gondar. The drives from place to place were just as interesting as the destinations themselves.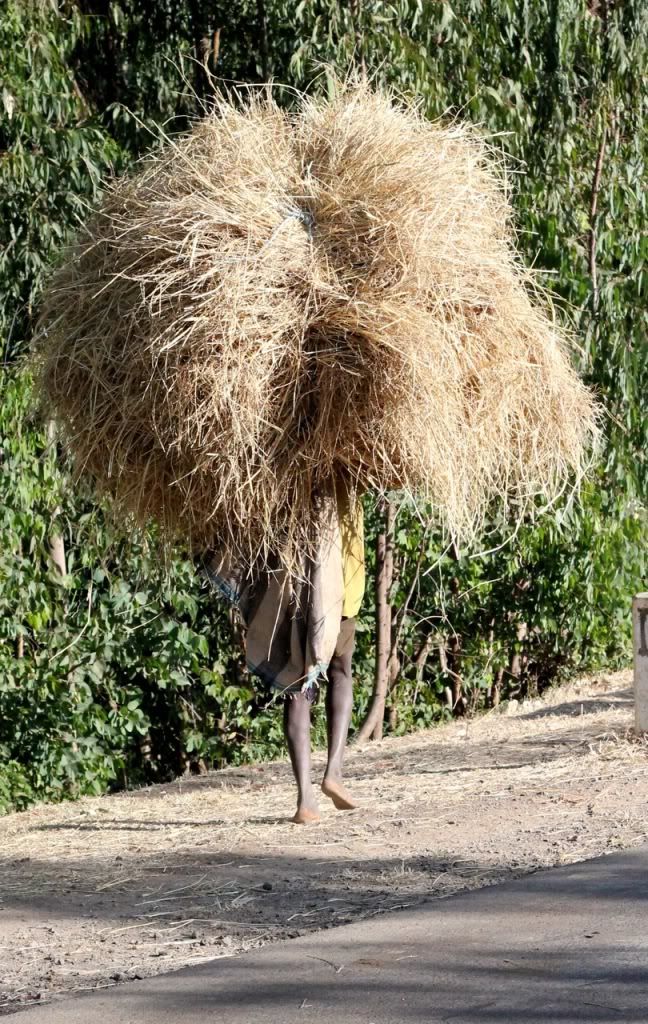 The list is endless of things one can carry on one's head. Our favorite was a stack of mattresses about 8 mattresses deep. Unfortunately I could not snap a photo fast enough of the mattress man.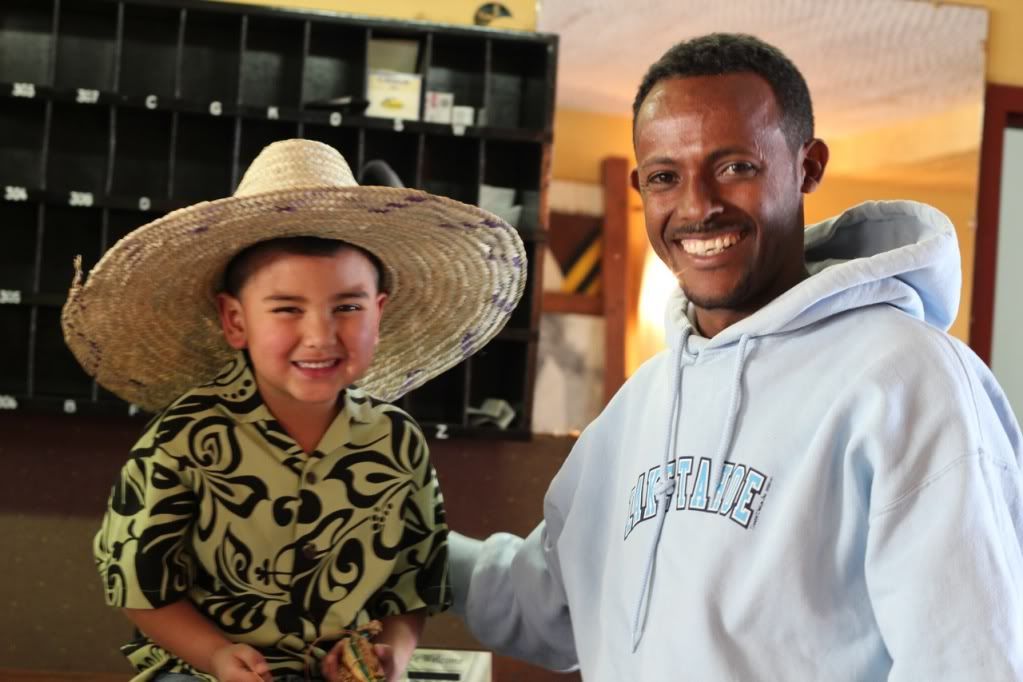 Our driver bought Harold this goofy hat. All the guides and drivers seemed to enjoy Harold. With all the horseplay and goofing around it felt like we had two kids to keep track of!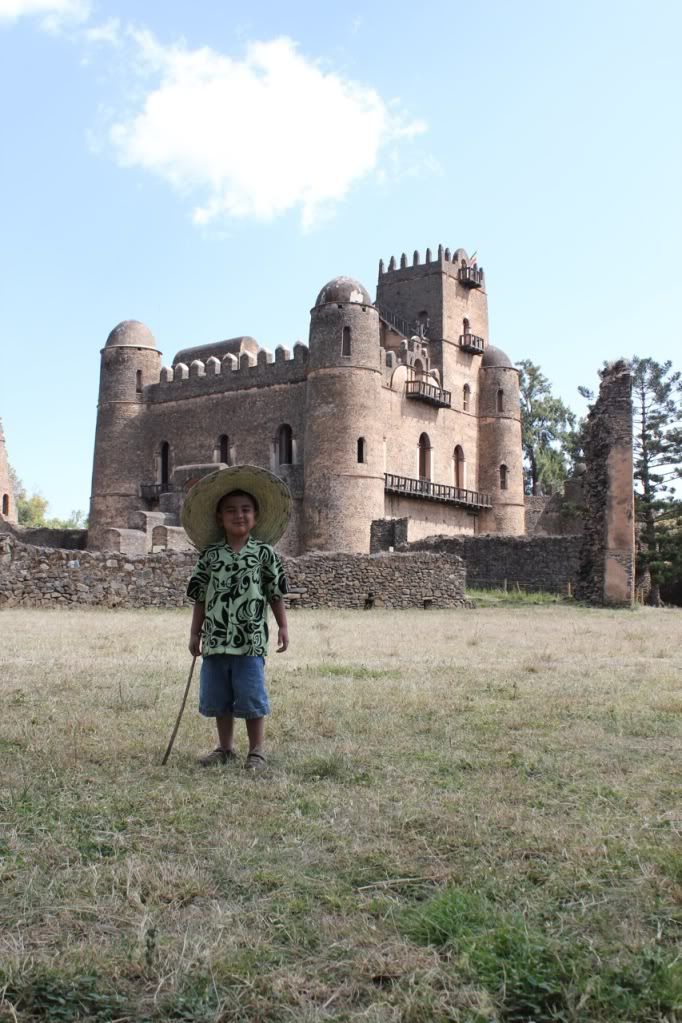 The main attractions in
Gondar
are the medieval buildings. Medieval architecture isn't what you normally think of when you think of Ethiopia but as we discovered, this country is full of surprises.
The Rudstroms visiting the palace of King Fasilidas.

~AnnMarie