We passed our court hearing on Monday, January 2nd making our daughter Tizita officially a Rudstrom. Unfortunately it takes about 2 to 4 months for the U.S. embassy to issue her a passport and travel visa. So, we still have a bit of a wait until we are able to take the munchkin home.
Let's spend a little time getting to know the little darling shall we?
This is Tizita Rita Rudstrom.
Tizita is the name given to her by the police who found her.
Tizita means "memory" or
"to remember fondly"
in Amharic.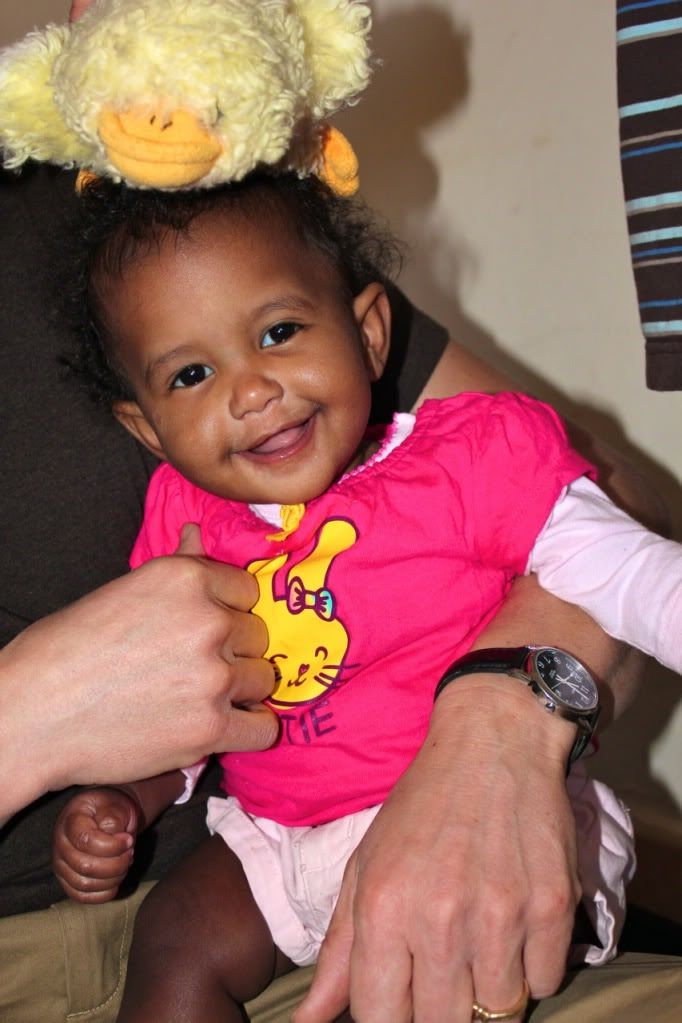 Harold was the first to discover that Tizita has ticklish feet and that placing stuffed animals on her head also makes her smile.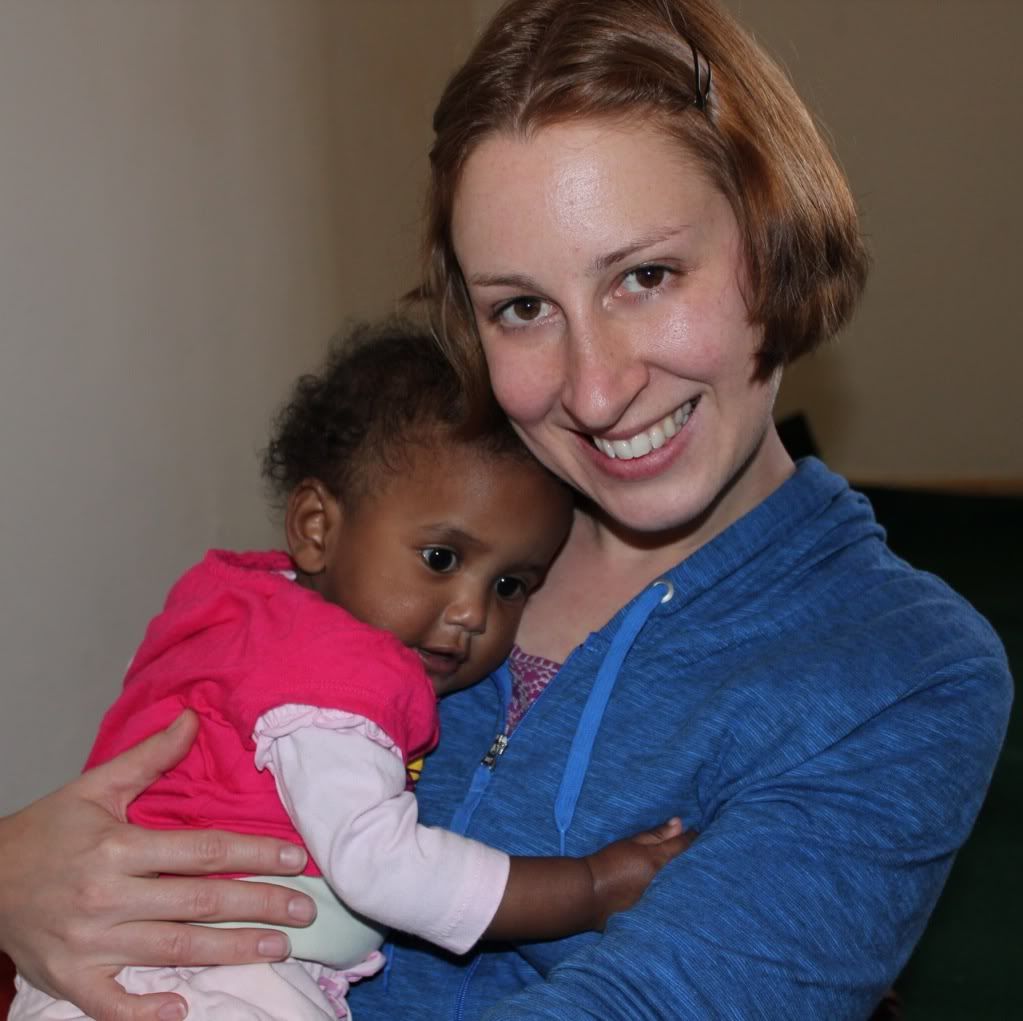 She is a total cuddle bug (the opposite of Harold),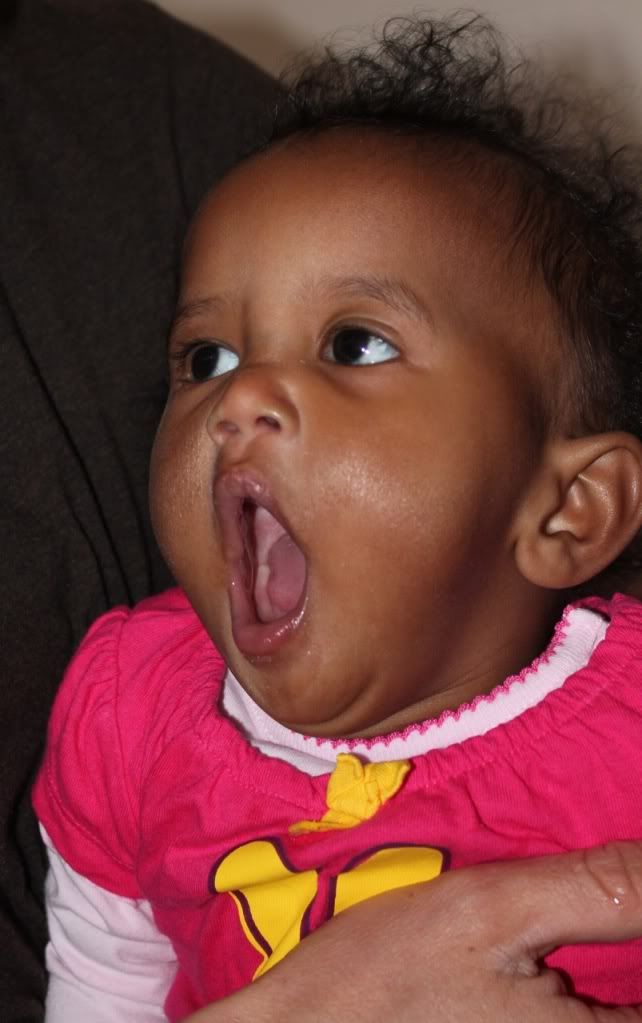 she yawns when she's tired,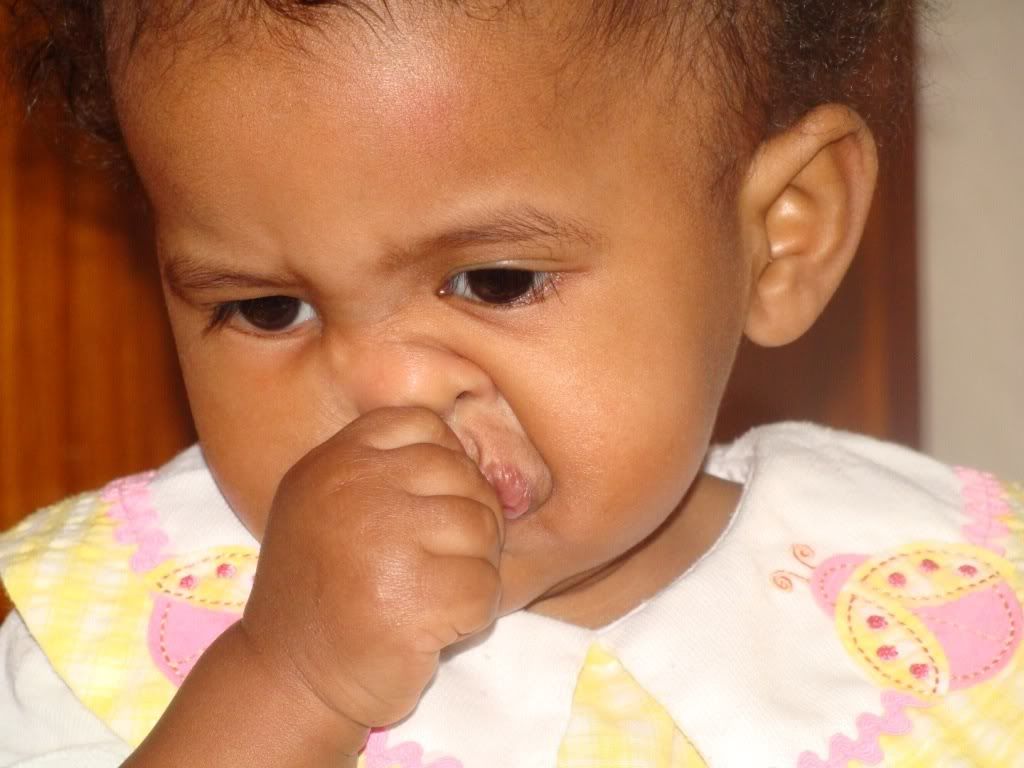 and scratches her nose when it itches.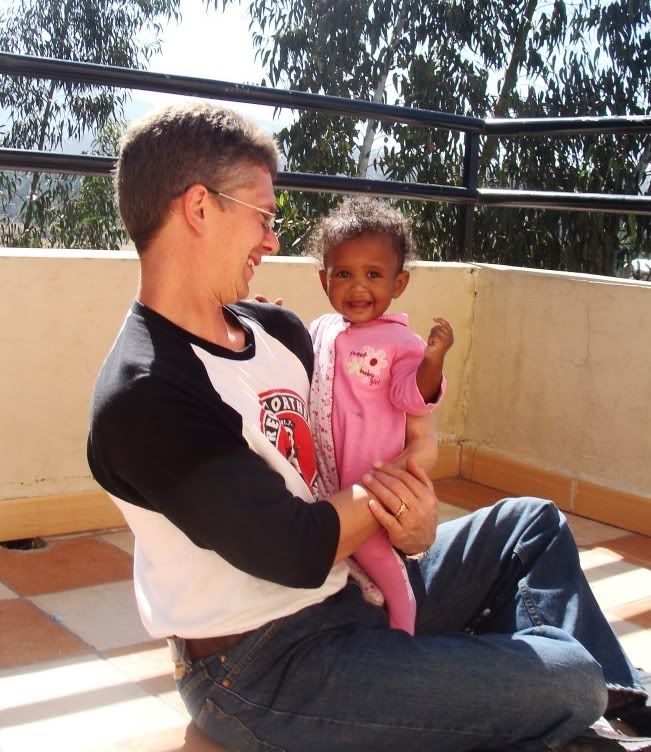 Tizita is very comfortable in her daddy's arms. In fact, when she babbles she says, "da, da, da, daddy". We will be working on associating "daddy" with C.O. first thing when we have her home.
And most news worth of all, Tizita has recently changed her relationship status from "single" to "family of four".