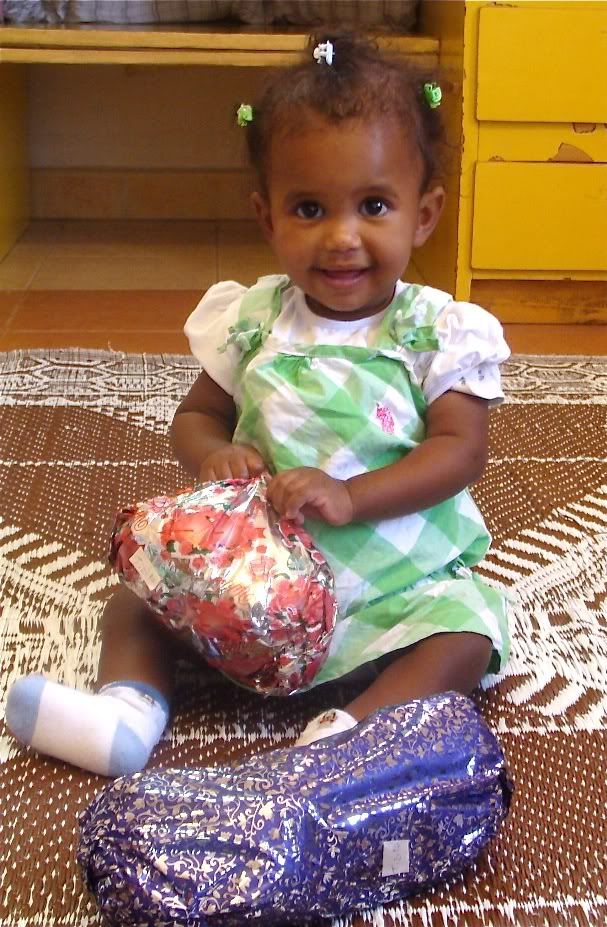 During our visit to
Acacia Village
we heard about a generous donation given to the home. The donor specified that the money was to be used to purchase Christmas gifts for the children. On Ethiopian Christmas Day, January 7th, Tizita opened her presents.
One of those gifts was a traditional Ethiopian dress.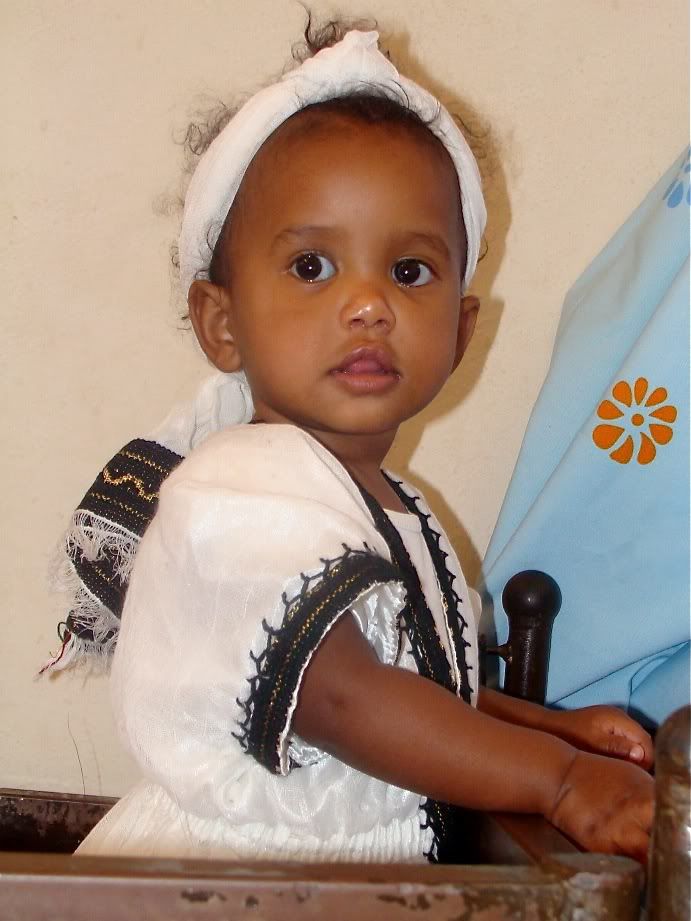 I think she's the most beautiful girl in the world.
In other news, we received Tizita's birth certificate last week. I think it's pretty cool to have a bilingual certificate with information in English and Amharic. She also has two different birth dates noted. One is based on our calendar and the other is based on the Ge'ez calendar used in Ethiopia. It's currently the year 2004 over there right now.
Currently her full name is written as Tizita Charles Rudstrom. They automatically make the father's name the middle name. Amusing? Yes. But we plan to change her name when we adopt her in the United States. Her middle name will be a
little
more on the feminine side.
We continue to wait for the Embassy dates in order to complete the adoption process and take Tizita home. I hope and pray it will be soon. My heart aches more every day that we are apart. Cheesy but true.
~AnnMarie